This is a thread for posting recaps of our new Torg Eternity campaign "Dragon Squad".
DRAGON SQUAD


The Storm Knights
Pavel
Core Earth
An international art thief looking into his sister's involvement with mysterious conspiracy, at British museum to steal something for a contact.
Campaign Goal: Reconcile with his sister
Motivation: To make up for his past
Arc Goal: Figure out what's going on
Black Falcon
Nile Empire (Transformed)
An enigmatic masked avenger from the Nile Empire investigating the secret cult of Apep and its ties to a larger conspiracy.
Campaign Goal: Destroy Cult of Apep
Motivation: Avenge his father and other victims of a bombing meant to kill him
Arc Goal: Learn who is behind the ouroboros symbol he has discovered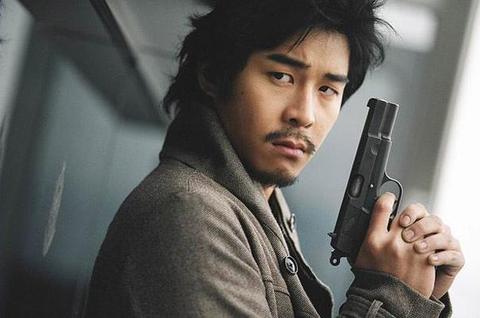 Johnny Tso
Core Earth
A police inspector from the Kowloon district of Hong Kong tracking the mysterious corporate patron of Asian gangs.
Campaign Goal: Uphold the Law
Motivation: Live up to his mentor Wu
Arc Goal: Prove Wei Honghui is corrupt
Billy Blue Jeans
Pan-Pacifica (Transformed)
A rockabilly biker gang member from Japan who survived the destruction of his gang by the Obsidian Dragons syndicate.
Campaign Goal: Avenge the destruction of his bosozoku gang
Motivation: Prove his worth
Arc Goal: Learn about the Obsidian Syndicate
Tori
Living Land (Transformed)
A dropout self-defense instructor from the Living Land who was raising her little brother when the War began. She converted to follow Lanala and is now on a vision quest to find her family.
Campaign Goal: Reunite with her family.
Motivation: Live up to the example set by her parents.
Arc Goal: Why did Lanala choose her?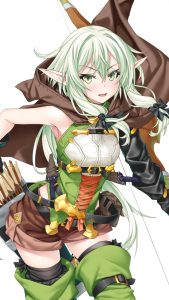 Loreli
Aysle
An elf thief from Aysle who has strong ties to nature and wants to restore part of the English countryside.
Campaign Goal: Restore countryside destroyed in the War.
Motivation: Protecting the natural world.
Arc Goal:
Chapter One


The Tower of Dawn
Kowloon
Day 30 of the Possibility Wars
Hong Kong Inspector Johnny Tso is in his apartment in Kowloon. His police career is tanking as he obsesses over case on Wei Honghui, a crooked businessman who he suspects is behind a number of Asian gangs. He gets a phone call from someone claiming to be from the ICPO (Interpol), and they point him to London where they say Wei Honghui is looking to steal an artifact which is on display at the British Museum. Johnny says he doesn't want to get involved and hangs up on the mystery caller. A second later, he gets a notification of a plane ticket in his name, destination: London.
His mentor, a district chief named Wu, calls him as he is packing later on to talk about the situation in the police department. Corporate security forces are slowly taking over the local force as a result of the Kanawa Plan. Wu comments on Johnny's bad luck streak and possible trouble from higher ups, then suggests he take "vacation" until the heat dies down. Wu promises to stand up for Johnny if things go bad.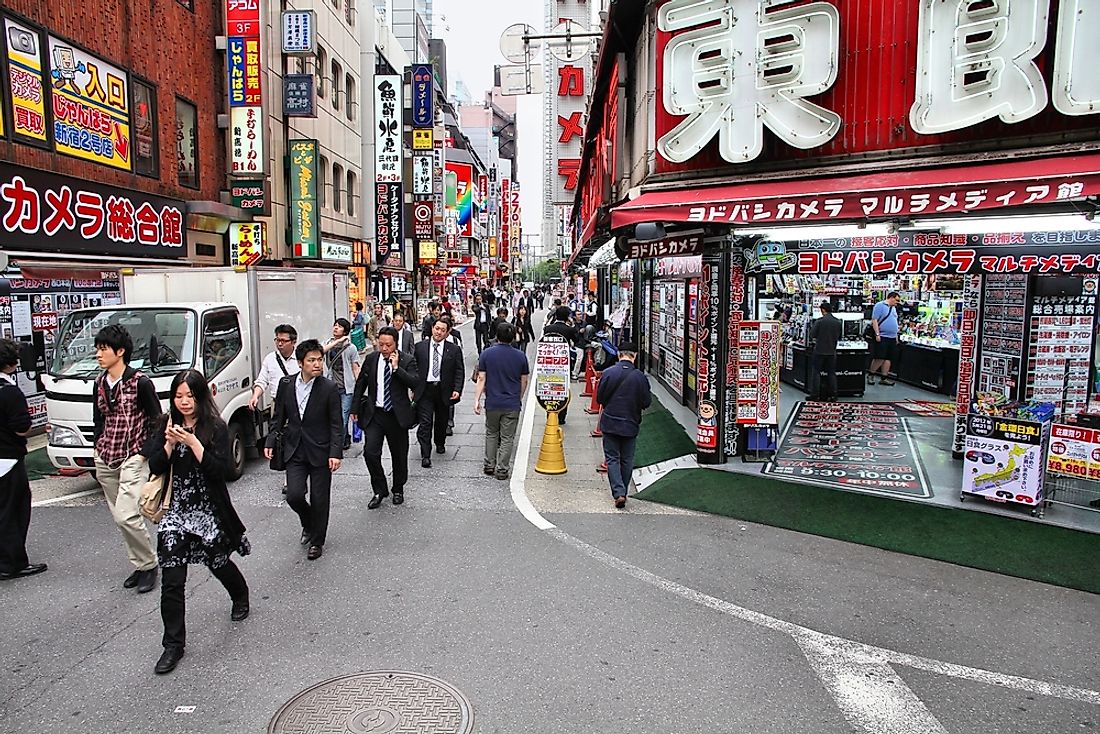 Japan
Billy is fighting some Obsidian Syndicate gang members hassling a local store. He interrogates the last one standing and then tails him to some docks when he lets him go. He tracks him to a container ship used by the organization and manages to sneak on board. While he's stowed away he picks off some more of the gang from hiding.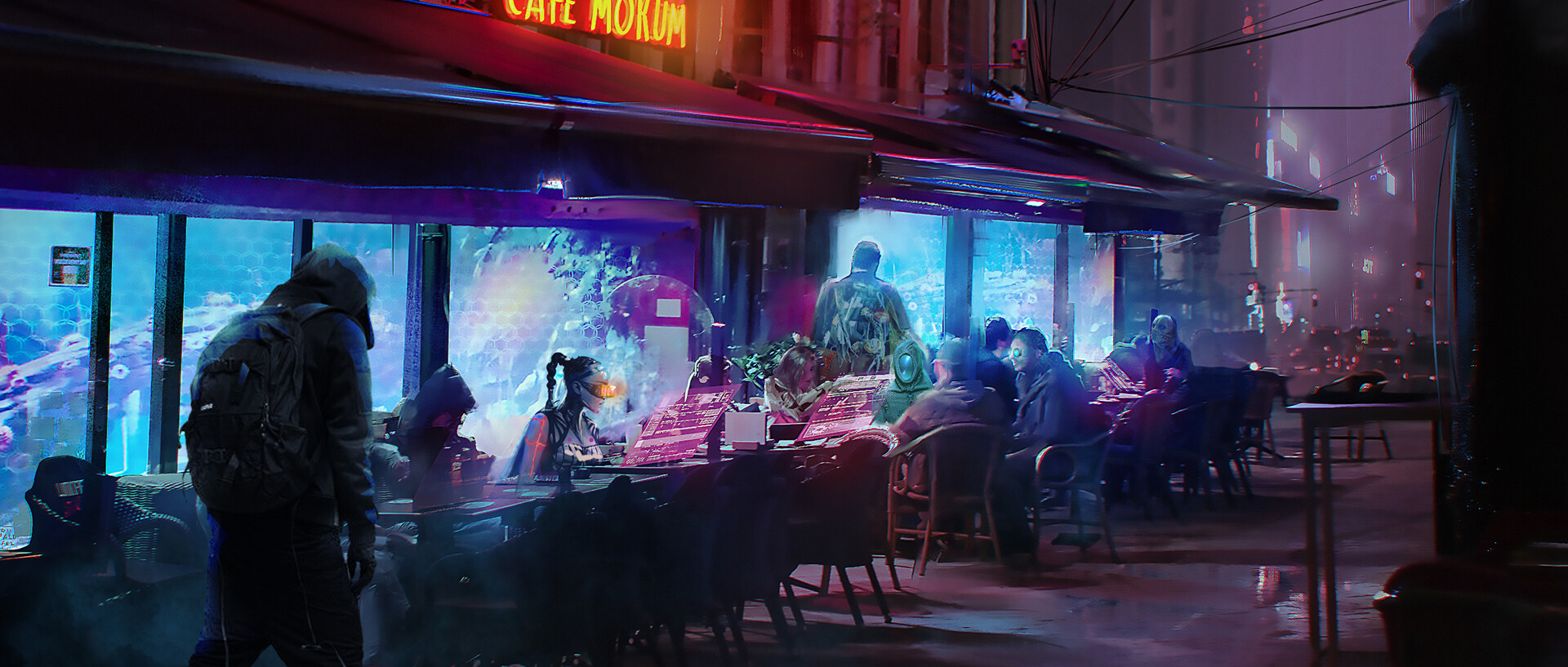 Germany
Pavel goes to a cyber cafe to meet with a contact named Werner Dassmund to discuss a job and learn what his sister Milena is up to. Werner has heard she's gotten connected with some group, but doesn't know much more detail than that. Turning to the heist, Werner mentions interest in a relic related to the legendary story of St. George; it's a bracelet from a larger piece. He tells Pavel the item is on display in London at the British Museum and he can provide the means to travel there. They wish each other well and then part ways.
Cairo
The Black Falcon clings to the top of a speeding roadster, attempting to stop the driver from escaping him. Another car pursues them through the back alleys of the city, cloaked passengers firing guns at the vigilante. The first vehicle crashes into some rubbish bins and comes to a halt, but the Falcon escapes injury. The driver is less fortunate, and the masked avenger takes a letter from the corpse.
The car full of cultists comes to the alley entrance and the hooded goons try to pin down the Falcon. He manages to scramble up a fire escape and disappear onto the rooftops, taking the envelope with him.
Later on, safely hidden from the cultist thugs, he reads the letter. It bears the symbol of the ouroboros, a snake devouring its own tail. The words beneath mention a future meeting in London at the British Museum on a certain day. Intrigued by the clue, he determines to travel to the United Kingdom and learn who has business with the followers of Apep, dragon of chaos.
London
Black Falcon appears on the London docks during a foggy night, disguised as a Middle Eastern businessman (alias: Abdul Hassan). He is left with his luggage on the sidewalk, patiently waiting for a taxi that doesn't arrive. He meets a street kid named Todd who helps him out with a smartphone and locating some accommodations in the vicinity of the British Museum. He gets him an Uber to a repossessed house he's been squatting in with some other urchins.
Billy and Johnny arrive (separately) at the docks not long after. Billy spots an Obsidian Dragon lieutenant named Eito and follows him, putting on an overcoat to conceal his servo-powered Electric Samurai armor. Johnny sees Billy and tails both him and Eito as they head to the British Museum. As he's walking he gets a mysterious text message about something called "The Tower of Dawn" from the same anonymous source that arranged for his trip to Aysle.
British Museum
Pavel is casing the museum for his planned heist when he espies Milena, his sister, enter the place. She is also accompanied by another person - a big guy in a nice suit. Based on his build and posture, Pavel suspects he might be a professional bodyguard.
The Black Falcon is also in the crowd of visitors to the museum, still disguised as a tourist. On the lookout for suspicious characters, he sees Milena and her companion. He gets closer to Milena and feels himself attracted to the femme fatale - and she in turn sees him and mistakes the vigilante for her contact from Cairo!
Stanislav the bodyguard eyes Black Falcon suspiciously. "Abdul" introduces himself to Milena as her cult connection and learns that she and her unidentified patron are interested in a potent relic at the museum with high-tech security. She points to an armor exhibit and says that the thing is there, apparently expecting him to steal it for her organization. She mentions the item is related to something called the "Tower of Dawn"; he thinks this may be more of a metaphorical reference than a literal one.
Pavel sees the trio having the conversation, and he quietly follows them around the gallery. He is espied tailing the three as they talk about the theft and plans to deliver it to a nearby drop-off. Breaking off from Milena and the Falcon, Stanislav starts following Pavel, clearly intending to get him out of the way. Milena and Black Falcon politely part ways after agreeing that the theft should happen sooner now that there's another party interested. As she turns away, Milena tells Falcon "May the Chaos guide you,'' a phrase common to the members of the secretive Apep cult.
Billy follows Eito to the entrance of the museum, but he waits outside when he realizes his suit of high-tech flashy samurai armor will be noticed. Johnny goes inside the museum to try and tail Eito, but the gangster turns to confront him. The two men converse threateningly but without any overt violence. Eito tries to get the Inspector to back down and leave him alone, but Johnny makes it clear he's going to stick to him like glue.
Eito walks toward the front exit and Billy approaches Johnny openly now when he sees the Obsidian Dragon and the Chinese detective are not friends. He is combing his pompadour when Johnny turns around to see him. Billy introduces himself and Johnny recognizes him as a crook of some kind.
Billy warns him about the Obsidian Dragon syndicate being involved in something at the museum. Taking in the advice, Johnny looks around for suspicious persons, spotting Stanislav as he heads toward Pavel. Billy says Eito has backup in the form of at least a half-dozen goons. He reveals his telepathic power to Johnny by speaking into his mind - confounding Tso - and then struts inside to confront the Syndicate muscle.
Once the Falcon has left to go examine the objects in one of the exhibit wings, Pavel approaches Milena and confronts her about what's going on. She refuses to tell him much of anything, and as she backs off the menacing Stanislav moves in.
Before the big Russian reaches him, Pavel notices a tower shield in the medieval objects gallery nearby, emblazoned with the image of the sun - the "Tower of Dawn"....
End Session 1